Luxe insurance broker's auto insurance coverage to suit your needs In Scottsdale, Arizona
Our independent insurance brokers in Scottsdale, AZ can help you get the cheap car insurance that you need for your vehicle. We work to find the best possible deals on auto insurance, and we'll help you save big.
Maintaining low prices on your auto insurance is a way of doing business that Luxe Insurance Brokers has put into place. We offer affordable rates on our auto insurance. These are rates that are easily attainable for any driver in the state of Arizona. Luxe Insurance Brokers, and our local staff of agents, work around the clock to find you the best car insurance rates possible while making sure you're getting everything your car insurance policy has to offer.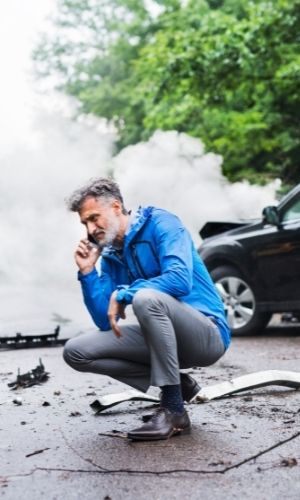 Low-cost auto insurance Scottsdale, az
It's important for Luxe Insurance Brokers to provide some of the cheapest and high-quality car insurance. We want your experience with us to be one that you'll enjoy and remember. We do this by ensuring we offer low-cost auto insurance coverage in Arizona. If you live in Scottsdale or anywhere else in the state, Luxe Insurance Brokers has a deal that will fit your needs and budget.
Car Insurance Rates
In Arizona, your average car insurance should cover bodily injury liability ($25,000 limit per person or $50,000 limit per accident). This covers expenses related to injury or death of another person if an accident is found to be your fault.
It should also include property damage liability – for damage to another person's property – also if the accident is found to be your fault. The limit is $15,000.
Data suggests that car insurance rates in Arizona are around $1,743 per year or about $145 per month. This is about on par with the national average.
Car Insurance Quotes
As an independent agency, we are a one-stop shop for car insurance quotes from different insurers. We can help you find the most suitable coverage for car insurance by assessing your vehicle.
Luxe Insurance Brokers can guide you through your options and help you compare car insurance. We understand how it can get overwhelming when you have to take in a lot of information and consider several factors. Our expert brokers will help ensure that you are equipped to make an informed decision.
Cheap Car Insurance
Everyone promises cheap car insurance but we're not just here to sell you a policy. More importantly, we want to help you better understand the factors that affect your car insurance premium.
Your driving record and habits are among those factors. If you have been involved in a car accident in the past, that can cause your premiums to go higher. So does using your car every day to go to work because more time on the road means higher risk exposure.
Other factors that can come into play include your age and gender as well as where you live and consequently, where you park your car.
Car Insurance Companies
Dealing with car insurance companies can be tedious and we're here to make it easier for you.
We can help you ask a potential car insurance company all the right questions and assess what other types of coverage are available to you. If you are financing your car via a lender, you may be required to include additional coverage on top of the mandatory inclusions.
Why Choose Us?
With our years of experience, we can help you with all aspects of your insurance plan. As independent agents who represent multiple companies, we have access to a large variety of plans that will meet your requirements and fit within your budget. We are licensed to work in Arizona, and we can help you choose a plan that fits both your state's requirements and your budget.
You'll love our convenient office location in Scottsdale, Arizona. We're proud members of the community and would appreciate the chance to help you with your insurance needs. Call today!
We care about you
Luxe Insurance Brokers is a privately held insurance brokerage firm based in Scottsdale, Arizona. For years, we have strived to offer our clients the protection they need at the rates they deserve. We care about the quality of our customer service and strive to make your policy buying experience as simple and stress-free as possible.
Check out the rest of our site or give us a call at 480-568-2566 to learn more about home insurance plans, personal liability protection, or any of our other affordable insurance products. We also have access to a wide variety of specialty insurance policies that may interest you.
Contact us today
Do you want to learn more about how we can help protect your assets with insurance from Luxe Insurance Brokers?
If so, call us today at 480-568-2566 to set up an appointment. We're located at 7047 E Greenway Parkway Ste 250. Scottsdale, AZ
We're passionate about helping you protect what matters most to you.