Inland Marine Insurance Protects Vehicles
The number one type of cargo that is transported on a daily basis is people. People tend to like traveling in cars, trucks, vans, or buses that carry multiple passengers and the belongings they may need for an extended stay away from home. Even if you're just going on a short trip to see friends or family, it's likely that you'll pack a few clothes and other personal items. If something were to happen to your belongings while they're in transit, you'd want the assurance of the proper inland marine insurance coverage to protect them and provide compensation.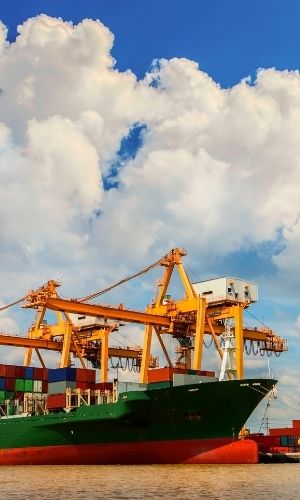 What does inland marine insurance cover?
Our insurance covers the loss or damage of goods in transit. This includes items like luggage, clothing, furniture, building supplies, and even products that may be transported from one city to another. In some cases, inland marine insurance can also cover vehicles that are being transported from one location to another if they're loaded onto a truck or other transportation device that will be moving them. Luxe Insurance Brokers in Scottsdale, AZ can help you determine the right inland marine insurance for your specific needs.
Why Choose Us?
With our years of experience, we can help you with all aspects of your insurance plan. As independent agents who represent multiple companies, we have access to a large variety of plans that will meet your requirements and fit within your budget. We are licensed to work in Arizona, and we can help you choose a plan that fits both your state's requirements and your budget.
You'll love our convenient office location in Scottsdale, Arizona. We're proud members of the community and would appreciate the chance to help you with your insurance needs. Call today!
We care about you
Luxe Insurance Brokers is a privately held insurance brokerage firm based in Scottsdale, Arizona. For years, we have strived to offer our clients the protection they need at the rates they deserve. We care about the quality of our customer service and strive to make your policy buying experience as simple and stress-free as possible.
Check out the rest of our site or give us a call at 480-568-2566 to learn more about home insurance plans, personal liability protection, or any of our other affordable insurance products. We also have access to a wide variety of specialty insurance policies that may interest you.
Contact us today
Do you want to learn more about how we can help protect your assets with insurance from Luxe Insurance Brokers?
If so, call us today at 480-568-2566 to set up an appointment. We're located at 7047 E Greenway Parkway Ste 250. Scottsdale, AZ
We're passionate about helping you protect what matters most to you.