Condo Insurance Policy Coverage Scottsdale, AZ
Luxe Insurance Brokers helps you figure out what kind of condo insurance will work for your situation. As a matter of fact, one goes through a process in getting this insurance. First, contact Luxe Insurance Brokers and discuss your needs. Second, request insurance quotes. Lastly, make an informed decision with the guidance of a Luxe Insurance broker about what kind of policy coverage best suits your situation.
For instance, condo insurance is important for anyone who owns a condo. Condo insurance protects your investment in the event of a fire, theft, or other covered disasters. It's important to have a policy that will cover the cost of rebuilding your condo and its contents if it's destroyed.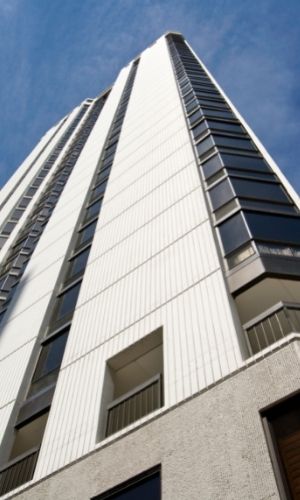 Experts for Condo Insurance coverage in Scottsdale, Arizona
Luxe Insurance Brokers helps the people like you find the perfect insurance policy plan for your needs. From information on how much condo insurance costs to the details of what kind of insurance coverage you are required to have, Luxe Insurance Brokers will help you understand all of the options available to you and choose the condominium insurance that works best for you. Luxe Insurance Brokers is ready to answer all of your questions and get you the information from top-rated companies in Scottsdale so you can choose a condo coverage plan that will work well with your needs and budget.
Homeowners Insurance
Arizona homeowners insurance is not required by law but it may be required by your lender if you are financing via a mortgage.
Even if you are not compelled to get homeowners insurance, it is always a good idea to get one. The peace of mind it provides is invaluable.
Personal property coverage for average home insurance will cover the contents of your home if they are stolen or damaged. This can include your clothes, furniture, and appliances.
Home Insurance
Another common type of home insurance is condo insurance.
Condo insurance covers your unit and the contents of your unit, other than personal belongings. Usually, the common areas and fixtures are covered by a master policy purchased by the unit owners' association. It is always best to check what is and isn't covered before you decide on the scope of your coverage.
What about renters? Do they need insurance too?
Yes!
Renters insurance protects renters from accidental damage, especially if the accommodation is under a short-term arrangement aka a vacation.
Insurance Policies
It is a good idea to get a home insurance review every year to make sure your current policy adequately covers your changing needs and living situation.
Compare home insurance policies from different providers to get a better sense of your options and to potentially unlock deals that you can take advantage of. There is no shortage of home insurance companies to consider so it is important to know what you are looking for.
If you are looking for Scottsdale home insurance provided by an independent insurance agency, you've come to the right place.
Why Choose Us?
With our years of experience, we can help you with all aspects of your insurance plan. As independent insurance agents who represent multiple companies, we have access to a large variety of plans that will meet your requirements and fit within your budget. We are licensed to work in Arizona, and we can help you choose a plan that fits both your state's requirements and your budget.
You'll love our convenient office location in Scottsdale, Arizona. We're proud members of the community and would appreciate the chance to help you with your insurance needs. Call today!
We care about you
Luxe Insurance Brokers is a privately held insurance brokerage firm based in Scottsdale, Arizona. For years, we have strived to offer our clients the protection they need at the rates they deserve. We care about the quality of our customer service and strive to make your policy buying experience as simple and stress-free as possible.
Check out the rest of our site or give us a call at 480-568-2566 to learn more about home insurance plans, personal liability protection, or any of our other affordable insurance products. We also have access to a wide variety of specialty insurance policies that may interest you.
Contact us today
Do you want to learn more about how we can help protect your assets with insurance from Luxe Insurance Brokers?
If so, call us today at 480-568-2566 to set up an appointment. We're located at 7047 E Greenway Parkway Ste 250. Scottsdale, AZ
We're passionate about helping you protect what matters most to you.