Flood Insurance in Scottsdale, AZ
Luxe Insurance Brokers offers flood insurance in Scottsdale, AZ. A necessary coverage for households and businesses, this policy will protect you from the devastating effects that floods can have on your property. Luxe Insurance Brokers helps local residents obtain a policy so they can continue to live securely in their homes. Floods can occur suddenly and often without warning. If you think your area will be affected by flooding, contact our company today to learn more about the flood insurance coverage we offer in Scottsdale, AZ, and other areas of the country.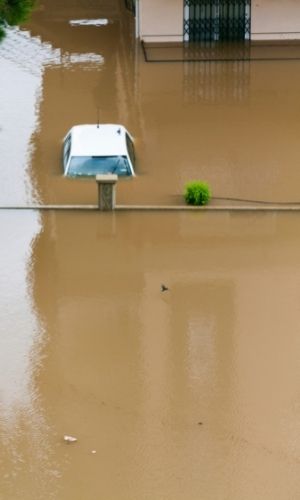 Protect your home from floods
Floods are natural disasters that can occur at any time, in Scottsdale or anywhere else. Luxe Insurance Brokers has years of experience in providing insurance services for many kinds of policies, and we know how to help you get the coverage you need for your home and for you.
Covering your home with flood insurance in Scottsdale, Arizona is very important because floods can cause numerous problems for homeowners. Our flood insurance policy will help you pay the cost of your home's rebuilding if it is damaged or destroyed by a flood.
Arizona Flood Insurance
For insurance purposes, 'flood' refers to "any water outside your home that flows inside at ground level." If water flows into your home and causes damage, this is considered 'flooding' and this is not covered by a standard homeowners insurance policy.
Even if your area does not have a history of flooding, it is prudent to get flood insurance because it can happen. It's not just natural events that cause flooding. Faulty drainage systems, nearby construction, or broken water mains can trigger this. And if it happens, you'd want to be financially protected so you can recover faster.
According to the National Flood Insurance Program (NFIP), just an inch of water that flows into the home can cost over $25,000 in damage. Flood insurance can protect you from this kind of financial stress.
Flood Insurance Rate
According to some data, the national average price for flood insurance is around $739 per year. Arizona's average falls slightly below at around $720 per year.
In 2021, the NFIP implemented a new methodology for pricing flood insurance called Risk Rating 2.0. For Arizona homeowners, this could mean an increase in insurance rates of up to $10 per month.
Your flood insurance rate will depend on several factors including property type, size, and location. NFIP coverage has a $100,000 limit for contents coverage and $250,000 for building coverage.
We can guide you through coverage and deductible limits for the type of flood insurance that you need.
l Flood I
Flood Hazard Area
Is your property in a flood hazard area?
Flood risk is assessed based on factors including rainfall, river flow, tidal surge, topography, and flood control measures. Recent changes including construction and development are also taken into consideration.
In Arizona, floods are usually caused by monsoon and winter storms or heavy rain in a region where there has been significant fire damage.
Special Flood Hazard
A special flood hazard area (SFHA) is defined as "an area having a special flood, mudflow, or flood-related erosion hazards." NFIP floodplain management regulations are enforced in an SFHA. Mandatory flood insurance purchase applies here.
If you live in a high-risk area, your mortgage company will require flood insurance. If you don't comply, they will obtain 'forced place' flood insurance. This means they will buy the policy to protect their interest in the property and the premiums will be part of your mortgage payment.
We can help you determine your property's risk factors and what it means for your insurance rate and premiums. Give us a call now.
Why Choose Us?
With our years of experience, we can help you with all aspects of your insurance plan. As independent agents who represent multiple companies, we have access to a large variety of plans that will meet your requirements and fit within your budget. We are licensed to work in Arizona, and we can help you choose a plan that fits both your state's requirements and your budget.
You'll love our convenient office location in Scottsdale, Arizona. We're proud members of the community and would appreciate the chance to help you with your insurance needs. Call today!
We care about you
Luxe Insurance Brokers is a privately held insurance brokerage firm based in Scottsdale, Arizona. For years, we have strived to offer our clients the protection they need at the rates they deserve. We care about the quality of our customer service and strive to make your policy buying experience as simple and stress-free as possible.
Check out the rest of our site or give us a call at 480-568-2566 to learn more about home insurance plans, personal liability protection, or any of our other affordable insurance products. We also have access to a wide variety of specialty insurance policies that may interest you.
Contact us today
Do you want to learn more about how we can help protect your assets with insurance from Luxe Insurance Brokers?
If so, call us today at 480-568-2566 to set up an appointment. We're located at 7047 E Greenway Parkway Ste 250. Scottsdale, AZ
We're passionate about helping you protect what matters most to you.