Protect your family, Get Life (individual) insurance with Luxe Insurance Brokers
We have been serving the Scottsdale area for many years, so we know how to best serve our clients. For instance, we will take the time to find out your individual needs. At Luxe Insurance Brokers, we have a wide variety of fascinating and diverse life insurance products to offer. Our goal is to find the right insurance plan for you, whether that is whole life insurance or term life.
Moreover, we offer a range of coverages and options when it comes to individual life insurance in Scottsdale, Arizona. Term life offers coverage for a set period of time at an affordable price. Whole Life Insurance provides lifetime protection for your family. Make an appointment with our knowledgeable staff today to discuss your individual needs and find out how you can get the best life insurance policy for your specific situation.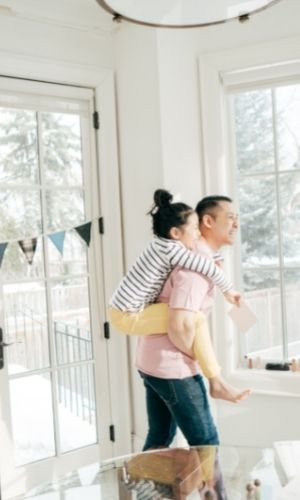 Life Insurance in Scottsdale, Arizona by Luxe Insurance Brokers
You will be pleased to know that we are able to offer a wide variety of products from some of the leading life insurance providers. Our staff is committed to our clients, which is why we offer highly competitive rates on all of our products and services. You can also rest assured that you will be provided with the most up-to-date information regarding your life insurance policies or coverage options.
Above all, our staff is dedicated to assisting our clients and finding the most beneficial policies for them, so you can rely on us when it comes to protecting your family. Don't wait any longer and call Luxe Insurance Brokers today at 480-568-2566.
Why Choose Us?
With our years of experience, we can help you with all aspects of your insurance plan. As independent agents who represent multiple companies, we have access to a large variety of plans that will meet your requirements and fit within your budget. We are licensed to work in Arizona, and we can help you choose a plan that fits both your state's requirements and your budget.
You'll love our convenient office location in Scottsdale, Arizona. We're proud members of the community and would appreciate the chance to help you with your insurance needs. Call today!
We care about you
Luxe Insurance Brokers is a privately held insurance brokerage firm based in Scottsdale, Arizona. For years, we have strived to offer our clients the protection they need at the rates they deserve. We care about the quality of our customer service and strive to make your policy buying experience as simple and stress-free as possible.
Check out the rest of our site or give us a call at 480-568-2566 to learn more about home insurance plans, personal liability protection, or any of our other affordable insurance products. We also have access to a wide variety of specialty insurance policies that may interest you.
Contact us today
Do you want to learn more about how we can help protect your assets with insurance from Luxe Insurance Brokers?
If so, call us today at 480-568-2566 to set up an appointment. We're located at 7047 E Greenway Parkway Ste 250. Scottsdale, AZ
We're passionate about helping you protect what matters most to you.