Luxe Insurance brokers RENTER'S insurance coverage plan will suit your needs
Luxe Insurance Brokers in Scottsdale, AZ can help you get the affordable and cheapest renters insurance policy that you need for your place. We work to find the best possible deals on renters insurance, and we'll help you save big.
Maintaining low prices on your renters insurance is a way of doing business that Luxe Insurance Brokers has put into place. We offer cheap renters insurance rates that are easily attainable for any resident in the state of Arizona. Luxe, and our local staff of top agents, work around the clock to find you the best rate possible while making sure you're getting everything your renters insurance policy has to offer.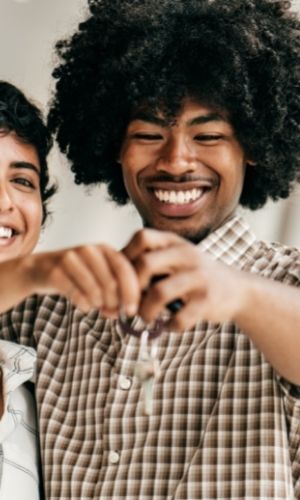 Professional help with Renter's Insurance Scottsdale Arizona
Renters insurance is an important part of any homeowner or renters insurance. It protects you from financial loss when renting a place out on a temporary basis, or while staying in the same location for a short period of time such as during vacation. Luxe Insurance Brokers has all the resources and expertise to help you select and secure your renters insurance coverage plan. Luxe Insurance Brokers will help you find the right Arizona renters insurance provider for your needs.
Cheapest Renters Insurance
Renters insurance is not mandated by law in Arizona. Some landlords may require it but even if they don't, it's good to have renters insurance coverage as an extra layer of protection.
We can help you find the cheapest rates based on your unique rental situation.
Renters Insurance Rates
What is covered by a renters insurance policy?
Your renters insurance covers personal property, up to the coverage limit of the policy. Personal property includes clothing, furniture, books, and electronics.
It can also cover liability and additional living expenses. This means that if a guest in the property is injured, the cost of medical care can be covered, or if the rental unit is briefly uninhabitable, temporary lodging (e.g., hotel accommodation) can be covered.
Renters Insurance Companies
When looking at renters insurance companies, consider the benefits of an independent insurance agency.
An independent renters insurance company like Luxe Insurance Brokers represents multiple insurers. This means we can offer you more options to find the policy that best suits your specific needs and budget.
Luxe Insurance Brokers can guide you through the myriad of details and regulations involved in choosing the right insurance policy. We can also help you through the process of filing claims and managing paperwork, among others.
Arizona Renters Insurance
Generally, renters insurance costs in Arizona are relatively affordable. This is why it's a good idea to get one even if you are not required to do so.
Some tenants assume that landlords are liable for the cost of lost or damaged personal property while they are staying in the rented property. It is, in fact, the renter. There is a policy called landlord's insurance which covers the dwelling or the building itself.
To further understand the difference and how it impacts your coverage, ask one of our licensed brokers.
Scottsdale Renters Insurance
Who should be added to your renters insurance policy? Should you add your landlord? Or your roommate? What would this mean for your coverage and any potential claims? How much information should you disclose?
These are some of the common questions about renters insurance that we can help you answer so you can make an informed decision about your coverage.
AZ Renters Insurance
Whether you are a family with school-age kids or a single tenant who is now on a retirement pension, we can help you find renters insurance that gives you the right amount and type of coverage.
Give us a call today.
Why Choose Us?
With our years of experience, we can help you with all aspects of your insurance plan. As independent insurance agents who represent multiple companies, we have access to a large variety of plans that will meet your requirements and fit within your budget. We are licensed to work in Arizona, and we can help you choose a plan that fits both your state's requirements and your budget.
You'll love our convenient office location in Scottsdale, Arizona. We're proud members of the community and would appreciate the chance to help you with your insurance needs. Call today!
We care about you
Luxe Insurance Brokers is a privately held insurance brokerage firm based in Scottsdale, Arizona. For years, we have strived to offer our clients the protection they need at the rates they deserve. We care about the quality of our customer service and strive to make your policy buying experience as simple and stress-free as possible.
Check out the rest of our site or give us a call at 480-568-2566 to learn more about home insurance plans, personal liability protection, or any of our other affordable insurance products. We also have access to a wide variety of specialty insurance policies that may interest you.
Contact us today
Do you want to learn more about how we can help protect your assets with insurance from Luxe Insurance Brokers?
If so, call us today at 480-568-2566 to set up an appointment. We're located at 7047 E Greenway Parkway Ste 250. Scottsdale, AZ
We're passionate about helping you protect what matters most to you.