Commercial Property Insurance Coverage
Luxe Insurance Brokers emerges as a top recommendation when searching for property insurance Scottsdale AZ. Commercial properties, like any valuable asset, face a myriad of risks—from fire and theft to windstorms. It's not only about physical property damage; business interruptions and consequent loss of income can get devastating. Hence, a robust insurance policy becomes paramount.
We pride ourselves on years of experience and a deep understanding of commercial property needs at Luxe Insurance Brokers. Our dedicated insurance agents meticulously assess coverage options from various insurance companies to offer an accurate estimate and optimal protection. Business owners get value-driven insurance cost.
With our comprehensive business insurance that include flood insurance, we're committed to safeguarding your venture. Explore more about our offerings.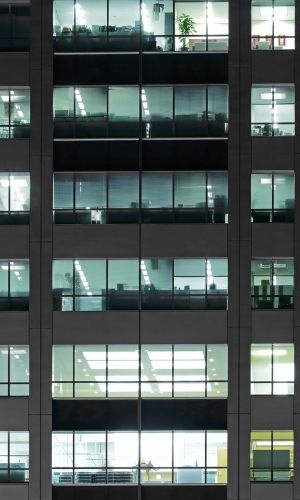 Need for Commercial Property Insurance
Understanding property insurance Scottsdale AZ helps commercial property owners make informed decisions. An annual insurance review ensures you're making an affordable choice tailored to your needs. We help guide you and ensure your assets are protected while your estimates remain competitive at Luxe Insurance Brokers.
Commercial Property Insurance Water Damage
Water damage stands as one of the most unpredictable and costly mishaps a business can encounter in the realm of property insurance Scottsdale AZ. The implications are far-reaching from the aftermath of a severe storm to a sudden burst pipe. Luxe Insurance Brokers provides comprehensive coverage tailored to protect against such unforeseen calamities.
Our business insurance coverage extends beyond structural repair. Businesses won't only get a deduction for depreciation but can fully replace damaged items with replacement cost coverage. The average cost of restoration is significantly reduced as our policies encompass water removal and return the premises to its original state. We recommend complementing your plan with a flood insurance policy as commercial property insurance specialists.
Commercial Rental Property Insurance
Commercial rental property insurance emerges as a fundamental necessity for landlords in exploring the area of property insurance Scottsdale AZ. Ensuring their protection is paramount whether you possess an apartment complex, an individual residence, office spaces, or warehouses.
Luxe Insurance Brokers, with our licensed agent specialists, provide a tailored coverage policy tailored to your specific needs. It's not only about safeguarding the structure but also its contents. Our business insurance agents ensure clarity in policy terms, especially regarding exclusions like flood or fire damages. We make sure your coverage limits align with your property's worth and emphasize that commercial property insurance is essential with competitive rates and options for additional coverage.
Exclusions of Commercial Property Insurance
Understanding the exclusions of property insurance Scottsdale AZ is crucial for commercial property owners. It's essential to know what's not covered while top-rated insurance companies promise comprehensive protection. Most insurance carriers, even the leading ones, might exclude events like war, nuclear hazard, and government action.
Surprisingly, the square footage or having a bad credit score can impact your insurance rates. Ask about these specifics when seeking an insurance rate quote. The average cost can vary, but at Luxe Insurance Brokers, we aim to provide affordable insurance products. After all, safeguarding assets with insurance is about preparing for unexpected life events and not only ticking a box.
Why Choose Us?
Luxe Insurance Brokers stands out that specializes in commercial rental property insurance in the heart of property insurance Scottsdale AZ. We present unique corporate insurance solutions tailored to every business's distinct needs while harnessing a vast range of insurance products. Receive the flexibility of selecting a plan.
It not only meets Arizona's stringent requirements but also aligns with your budget as representatives of multiple insurance providers. Our aim is ensuring your business assets receive adequate insurance coverage without hidden additional costs. This is for commercial auto insurance or replacement cost policies. Enjoy premium services without hefty insurance premiums. Let us protect your interests.
Your Well-being Matters to Us
Your well-being is paramount at Luxe Insurance Brokers. Nestled in the heart of Scottsdale AZ, we've curated business insurance products tailored to safeguard commercial property owners like you. Our legacy in Scottsdale extends beyond offering mere commercial insurance. We ensure you have optimal coverage whether it's meeting basic coverage limits or considering additional replacement cost coverage.
Receive top-tier professional services at an affordable price. These adhere to building codes or protecting against accidental damage. Your financial security measures are our priority.
Reach Out to Us Now
Navigating the maze that property insurance Scottsdale AZ can offer is simpler with us by your side. At Luxe Insurance Brokers, our independent agents tailor insurance plans considering your property's square footage, claims history, and unique needs, ensuring peace of mind. Protecting your biggest assets at competitive prices is our forte.
We ensure robust cash flow management for your establishment with standard coverage and flexible claims options. Your security is our commitment. Seeking unparalleled expertise and genuine care?
Don't wait! Contact us now for a comprehensive review and safeguard your future. Hop in and discover the Luxe difference. Reach out to us today at 480-568-2566 to set up an appointment. We're located at 7047 E Greenway Parkway Ste 250. Scottsdale, AZ.
Contact us today
Do you want to learn more about how we can help protect your assets with insurance from Luxe Insurance Brokers?
If so, call us today at 480-568-2566 to set up an appointment. We're located at 7047 E Greenway Parkway Ste 250. Scottsdale, AZ
We're passionate about helping you protect what matters most to you.