We offer competitive rates and affordable Home Insurance Coverage In Arizona
Luxe Insurance Brokers can help you protect your most valuable asset with customized home insurance Scottsdale Arizona plans and highly-rated service. Moreover, we strive to fulfill your home insurance needs at prices you can afford so that you can focus on the things in life that matter most to you.
Our top agents will help ensure the homeowner's property is properly insured and answer any questions you have about coverage. We'll also handle the paperwork so you can relax knowing your home coverage policy is where it should be – with us, from start to finish.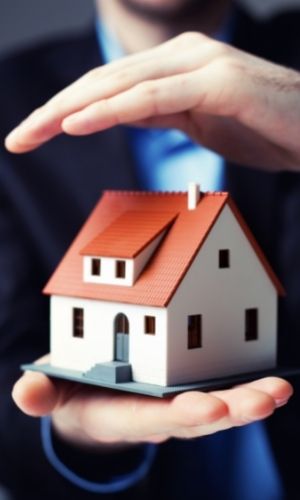 Scottsdale Home Insurance Made Easy
Luxe Insurance Broker's cheapest home insurance provides you with the kind of protection that will let you sleep peacefully at night. If something unfortunate were to happen, you can rest assured that rebuilding would happen quickly. Nothing is more important than your safety and security.
If you want to learn more about our Scottsdale Home Insurance plan and how we can help protect your personal most precious asset in times of need then contact Luxe Insurance Brokers today. In addition, you can also access our website to learn more about our home insurance plan and personal property insurance.
Homeowners Insurance And Personal Property Insurance: Why You Need It
If you are buying a home and need financing, you may also be required by the lender to show proof of a Scottsdale homeowners insurance policy.
Personal property insurance is a standard part of homeowners insurance, condo insurance, or renters' insurance. It covers the contents of your home in the event that they are stolen or damaged. This includes your clothes, furniture, books, and appliances, to name a few.
In addition to fire and theft, there are other problems that can be covered by a homeowners insurance provider. These include explosion, falling objects, hail, lightning, vandalism, and accidental damage due to tearing, cracking, or short-circuiting.
On top of the standard coverage, you can get a replacement cost coverage so you can get reimbursed for the purchase of new items similar to the one you lost or that was damaged.
Benefits Of Working With An Independent Insurance Agency
Independent agents are company-agnostic. This means we can assist you if you want to compare home insurance. Depending on an agency's service areas, some insurance groups can look at companies on a nationwide scale. Our team services the Scottsdale area. And because we have options, we can offer more competitive rates which can mean lower premiums for you.
We are also a one-stop shop for all your insurance needs. We offer a number of insurance types – from personal and life to different kinds of business and commercial coverage.
How We Can Help You With Scottsdale Homeowners Insurance
We can help you find personal property insurance that is best suited to your needs and budget. Not sure about the difference between insurance and bonds? Need help navigating complex industry terms? We can help break it down for you minus the jargon. Our goal is to make it easy for you every step of the way and empower you with the knowledge to make an informed decision.
Home Insurance Companies
There is no shortage of home insurance companies in Scottsdale but our team at Luxe Insurance offers a unique brand of flexible, customizable, and client-centric service.
We can help you find, not only the cheapest home insurance but more importantly, the most suitable policy. A policy that sufficiently protects you, your loved ones, your home, and your prized possessions.
Aside from a home insurance policy, we can also help you with cheap car insurance, and insurance for a secondary home.
Scottsdale Home Insurance
As an independent insurance brokerage firm, we are brand agnostic. This means that we are not attached to any one insurer. Thus we can offer our clients home insurance quotes based on their specific needs and budget.
Your cost of home insurance in Scottsdale will depend on various factors. These factors include location, the size of the property, occupants, and other risk factors.
If you have a second home you use as a vacation property, we have vacation home insurance options for you. This type of insurance usually covers the contents of your home, but you can always opt to add more coverage to make it more comprehensive.
Homeowners Insurance
If you currently have Scottsdale home insurance, you will find that personal property coverage is a standard part of it. We can assess your current coverage to make sure all gaps are covered, and you are sufficiently protected.
We can also help you look at getting additional replacement cost coverage. This can cover the cost of purchasing new items to replace those that you lost or that were damaged.
Why Choose Us?
With our years of experience, we can help you with all aspects of your home insurance plan. As independent insurance agents in Scottsdale AZ who represent multiple home insurance companies, we have access to a large variety of plans that will meet your requirements and fit within your budget. We are licensed to work in AZ, and we can help you choose a plan that fits both your state's requirements and your budget.
You'll love our convenient office location in Scottsdale, AZ. We're proud members of the community and would appreciate the chance to help you with your insurance needs. Call today!
We care about you
Luxe Insurance Brokers is a privately held insurance brokerage firm based in Scottsdale, AZ. For years, we have strived to offer our clients the protection they need at the rates they deserve. We care about the quality of our customer service and strive to make your policy buying experience as simple and stress-free as possible.
Check out the rest of our site or give us a call at 480-568-2566 to learn more about home insurance plans, personal liability protection, or any of our other affordable insurance products. We also have access to a wide variety of specialty homeowners insurance policies that may interest you.
Contact us today
Do you want to learn more about how we can help protect your assets with insurance from Luxe Insurance Brokers?
If so, call us today at 480-568-2566 to set up an appointment. We're located at 7047 E Greenway Parkway Ste 250. Scottsdale, AZ
We're passionate about helping you protect what matters most to you.